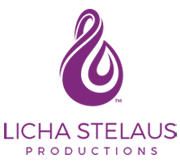 Our efforts are seen through our work with Licha Stelaus Productions, our fully-owned social enterprise with music production expertise. We seek out talented young musicians and performing artists to help them find their voices and master artistry through showcase opportunities that we provide on a global platform. We strongly believe in the words of Cheryl Lavender, "The fact that children can make beautiful music is less significant than the fact that music can make beautiful children."
Here are some of the amazing groups our Principals worked with over the years to support our Discover, Nurture and Present young artists. We are active in collaboration with conservatories as well as total of successful 7 tours and 23 performances to date, plus two concerts in November 2018, with the numbers growing by the year:
Nidarosdomens Guttekor (Nidaros Cathedral Men and Boys Choir, Norway) – 8 performances in Singapore
Libera Boys Choir (United Kingdom) – 12 performances in Taiwan, Korea, and Japan
Escolania de Montserrat (Barcelona) – 3 performances in China
Les Petits Chanteurs de Saint Marc (Saint Marc Children's Choir, Lyon, France) – 6 performances in November 2018 in Singapore (https://www.sistic.com.sg/events/cles1118)
Sponsorship and advices to Ms Jo Anne Sukumaran for her debut album, Midnight Garden
Permanent Scholarship awarded to Juilliard School (New York)
Collaboration with National University of Singapore Yong Siew Toh Conservatory of Music in their ASEAN Outreach Programme for the underprivileged areas
Underwriting performances of Quek Jun-Rui, a 17 years old oboist currently studying at Yong Siew Toh Conservatory of Music
In discussion with Nidarosdomens Guttekor to fund their new rehearsal room and administrative spaces
In discussion with Palais Garnier National Opera Academy (France) to fund their Outreach Programmes for underprivileged areas surrounding Paris, giving new opportunities to immigrant children
In discussion with Palais Garnier National Ballet School (France) to fund the renovation and maintenance that will benefit the children currently living and studying there
Currently formulating new concerts with joint collaboration of classical musicians in Asia and Europe
All our concerts around the world are inclusive events. As we welcome you to our performances, we also welcome friends who require additional help. Please assist us in welcoming those with special needs and spread Empathy and Compassion through Music and Performing Arts.