Who Are We
Chenter Foundation is a global charity foundation dedicated to the improvement of children's lives, through Advancement and Health Care in paediatric medical science, Education and Opportunities for underprivileged children, Empathy and Compassion through music and performing arts.
"We are not able to change the World, but we are certainly able to improve the world of a child, one at a time."  – Richard Chen, Founder
Our work at Chenter Foundation is guided by that improving the world starts with the young. We understand that help is not short term. Whilst providing relief to immediate critical problems (such as medical emergencies), we are also focused to eradicate poverty by equipping children with sustainable means later in life, and also by nurturing their hearts to radiate peace and love.
Our Work
Advancement and Healthcare in Paediatric Medical Science
Education and Opportunities for Underprivileged Children
Empathy and Compassion through Music and Performing Arts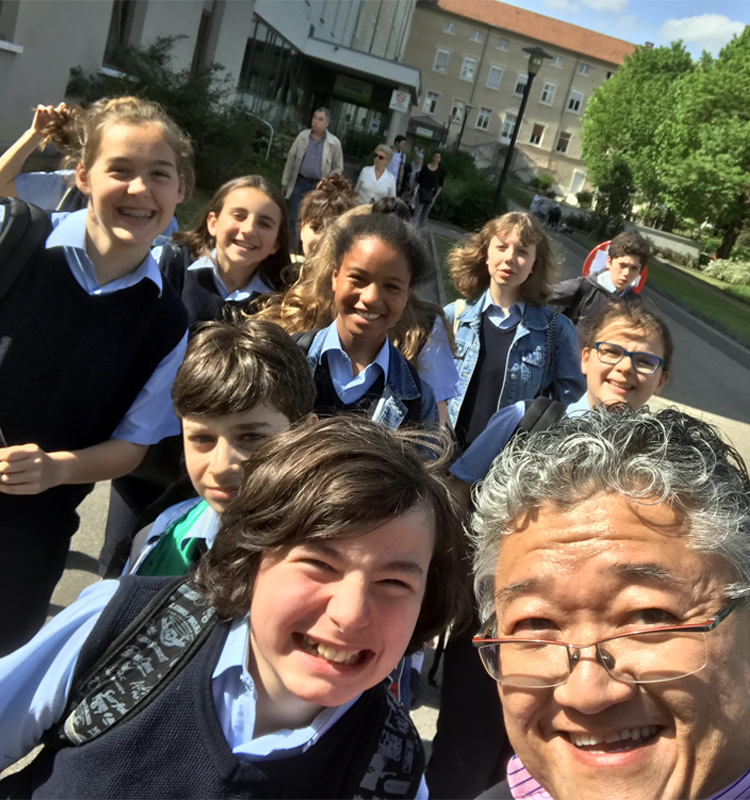 Advancement & Healthcare
Our principals and Chenter Foundation both actively contribute to the following:
funding for the Emergency and other departments of the Rady Children's Hospital (San Diego, California)
provision of children's hearing aids for Singapore General Hospital (Singapore)
sponsorship of the Breast Cancer Foundation ensuring education for expecting mothers for healthy newborns
assisting Cimon Medical (Trondheim, Norway) to promote their Ultrasound monitoring of neonatal brain blood flow
connecting medical professionals and organisation to share best practices and medical knowledge
Underwriting Ragazzi Boys Chorus (San Francisco) for fundraising at Rady Children's Hospital (San Diego)
Education & Opportunities
Chenter Foundation believes that education is the only way to break generations of poverty cycles. We seek to work with entities and schools that provide sustainable knowledge-based skills, to equip the children for life.
Our work in north Thailand to help build Tzu Chi School (12 years education and now over 1000 students) has benefited thousands of families in the impoverished region. Currently we are working on the collaboration of their US$10,000,000 Endowment Fundraising for the school to further their education goals in expanding the tri-lingual (Thai, English and Mandarin Chinese) education to the region. Most of the graduates have received scholarships or advanced to Tertiary Education.
We are also working with several national conservatories to advance their outreach programmes.
Collaboration with National University of Singapore Yong Siew Toh Conservatory of Music in their ASEAN Outreach Programme for the underprivileged areas.
In discussion with Palais Garnier National Opera Academy (France) to fund their Outreach Programmes for underprivileged areas surrounding Paris, giving new opportunities to immigrant children.
Empathy &
Compassion
We feel the world can do with some injection of positivities. We believe in demonstrating to the children, and adults, encouraging the spread of Empathy and Compassion to the daily life of individuals.
Chenter Foundation is a strong advocate of the arts and we aim to discover, nurture, and present young talented musicians and performing artists. We strongly believe performances created by the purity of the young minds are the forces to balance the world today.
Our efforts are seen through our work with Licha Stelaus Productions, our fully-owned social enterprise with music production expertise. We seek out talented young musicians and performing artists to help them find their voices and master artistry through showcase opportunities that we provide on a global platform.
We strongly believe in the words of Cheryl Lavender, "The fact that children can make beautiful music is less significant than the fact that music can make beautiful children."